You Are Here:
Home
»
Celeb News
»
Yahoo Boys God Prosper Your Business –  M.I Abaga
- By
Jblisz
On 7 Sep, 2017 At 08:19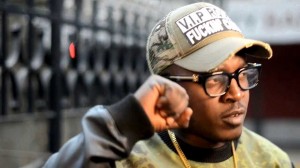 In a recent interview with Pulse NG, ace Nigerian rapper, M.I spoke about diverse issues affecting the Nigerian music industry and he talked about the direction of his music.
The hours-long interview got to the part where M.I talked about the aspect of financing in the Nigerian music business and surprisingly, the rapper had good words to say about internet fraudsters, who he claims have been filling the gap by financing artistes, in the absence of corporate sponsors and brands.
In his words:
'there's no bank in the history of Nigeria that has given one Naira to any label. There's one corporate entity that has given any label. It's young guys.'
M.I further stressed:
'In fact, you're more likely to get money from a Yahoo boy. Shout-out to Yahoo boys. May God prosper your business.'
Stay Updated with all Celebrity News, Latest Music, Videos, Music Lyrics, ETC; Join/Like Us now on
Facebook
and
Twitter
Don't forget to SHARE this News with your Friends using the Share buttons Above.
Ads by Music247
Upload and Promote your music or video with us at cheap rate Call/SMS/Whatsapp: 08102950662
WhatEver
Related Posts In » Celeb News